Kuon is a survival horror game for the PlayStation 2. It was developed by From Software and published by Agetec. The game was released in 2004 in Japan and the United States. Kuon is based on an ancient type of Japanese horror story called Kwaidan. The setting is a dark and gruesome mansion in the Japanese town of Kyoto where mutated creatures and other horrors lurk. The game is set during the Heian Period of ancient Japan.
When starting the game, players can choose between two characters. The Yin phase revolves around a girl named Utsuki. She and her sister go to the manor in search of her father, a once renowned, now renegade exorcist named Doman. The Yang phase centers on Sakuya, one of Doman's disciples and one of the rare female exorcists. She and her fellow apprentices (including her brother) are sent to the manor to investigate the strange occurrences there.
The characters have encounters with a pair of unnamed twins. They are later revealed to be manifestations of evil mulberry trees (source: in-game documents) and they consistently appear when you are on the right path; They utter cryptic phrases to explain themselves to the character. They also sing the theme song called Hashi Zoroe, this song can be heard many times during the game.
TRAILER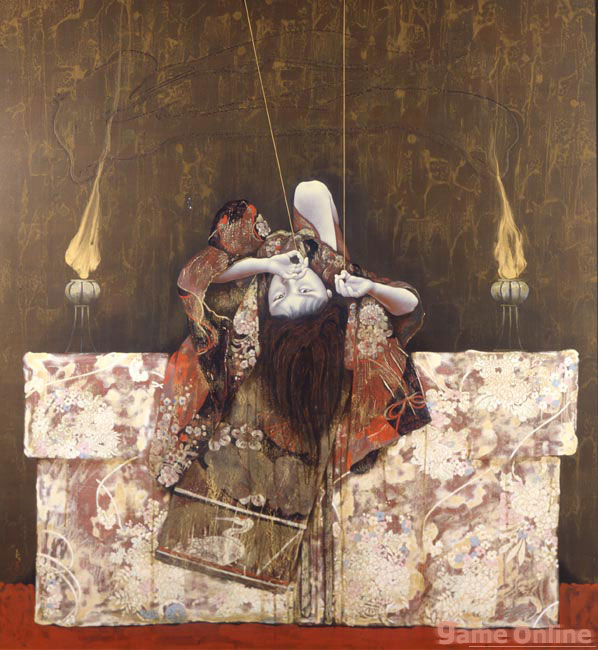 as imagens deste jogo são lindas e a musica k as gèmeas cantam é mt viciante xD de resto jogar é ja nakela -.- num mete medo nenhum D: -.-